New Service
June 30, 2022
Wear protection paves the way for more sustainable asphalt plants
Operators of asphalt mixing plants and route equipment can substantially reduce their maintenance costs and downtime by taking advantage of the latest wearfacing technologies. Martin Kirchgassner, Chief Technology Officer of Castolin Eutectic, explains how this approach is integral to the company's philosophy of "Pioneering Industrial Sustainability", since when critical equipment functions optimally, it consumes less energy. Therefore, asphalt plants can benefit from both improved energy efficiency and a lower CO2 footprint.
Asphalt mixing and installation subjects heavy equipment to a highly erosive and abrasive mixture of aggregates, binder and filler. Whatever its constitution, asphalt can cause intensive wear and tear that left unchecked will cause early failure. Furthermore, the deterioration of key components will lower energy efficiency and performance. It may also affect the quality of the asphalt, increasing the risk of rejection by the final customer.
Wearfacing can help address these challenges by protecting equipment against wear. In addition to extending the life of components, it will help maintain their original shape and dimensions, so they continue to offer optimal performance and energy-efficiency. In addition, it often results in better than new performance.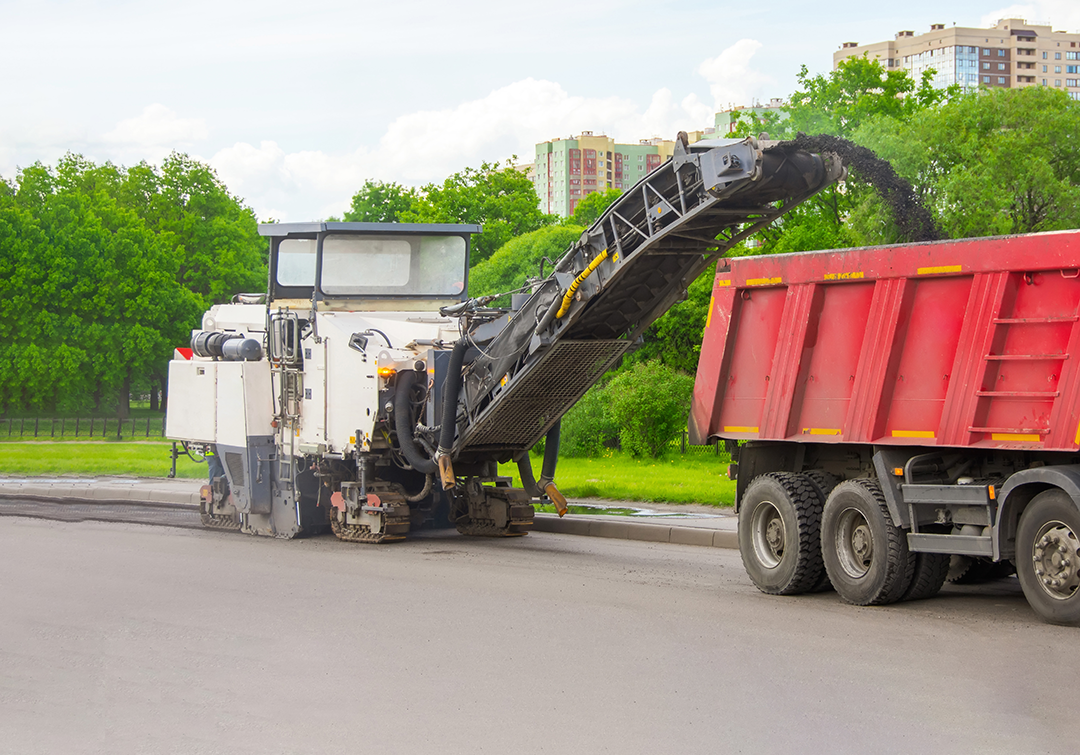 Diamond plates provide active protection against abrasion and erosion
Castodur Diamond Plates® (CDP®) provide the basis for comprehensive and particularly cost-effective wear protection. They feature a composite structure made by arc-welding, vacuum-fusing or laser-powder-coating of abrasion-erosion-resistant alloys onto an easily weldable steel plate. A highly controlled, high-tech production process based on advanced material science ensures premium quality and consistent properties across the entire surface.
The hardness of the CDP® material is typically two or three times higher than that of the most abrasive media used in industrial processes. Its durability owes much to the presence of ultra-hard phases – with a hardness value (HV) of 1,500 to 3,000 – anchored in a robust matrix.
Tests have shown that CDP® plates can offer up to five times longer service life when compared with previous solutions such as hardened steel, polyurethane and cast iron. They provide a high level of protection for equipment both while asphalt is being mixed and, just as importantly, during cleaning and maintenance. In addition, the plates are highly resistant to chipping and are available in different alloys and thicknesses, designed for specific wear scenarios.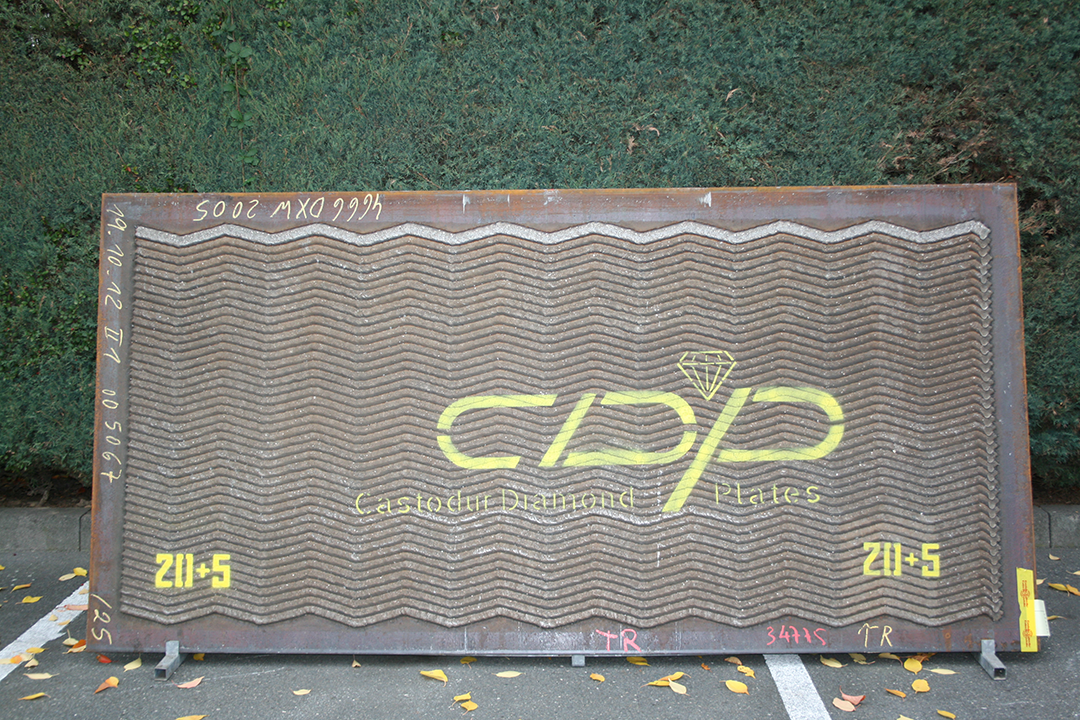 Reinforcing route equipment
Wearfacing is not suitable only for static plants. It can be usefully applied to asphalt route equipment such as road scrapers and pavers (finishers). On road scrapers, CDP® has been used very successfully to protect the rail, the rotor and the casing. On pavers, CDP® is an ideal solution for lining the chain conveyor.
Protective coatings
There are some components where CDP® plates may not be suitable due to the nature of the surface that needs to be protected, such as mixer blades or finisher screws. In this case, a protective coating may be applied using techniques including wire coating, arc wire spraying and powder coating.
Castolin Eutectic aim is to help customers build key components back to better than new performance over significantly extended lifetimes.
What's new in the Castolin Eutectic world?
Recent Posts