Industries
Be it fans, molds, blades, rotors, pistons or gears we can provide integral solutions.
Sharing our welding, brazing and coating know-how
Brochures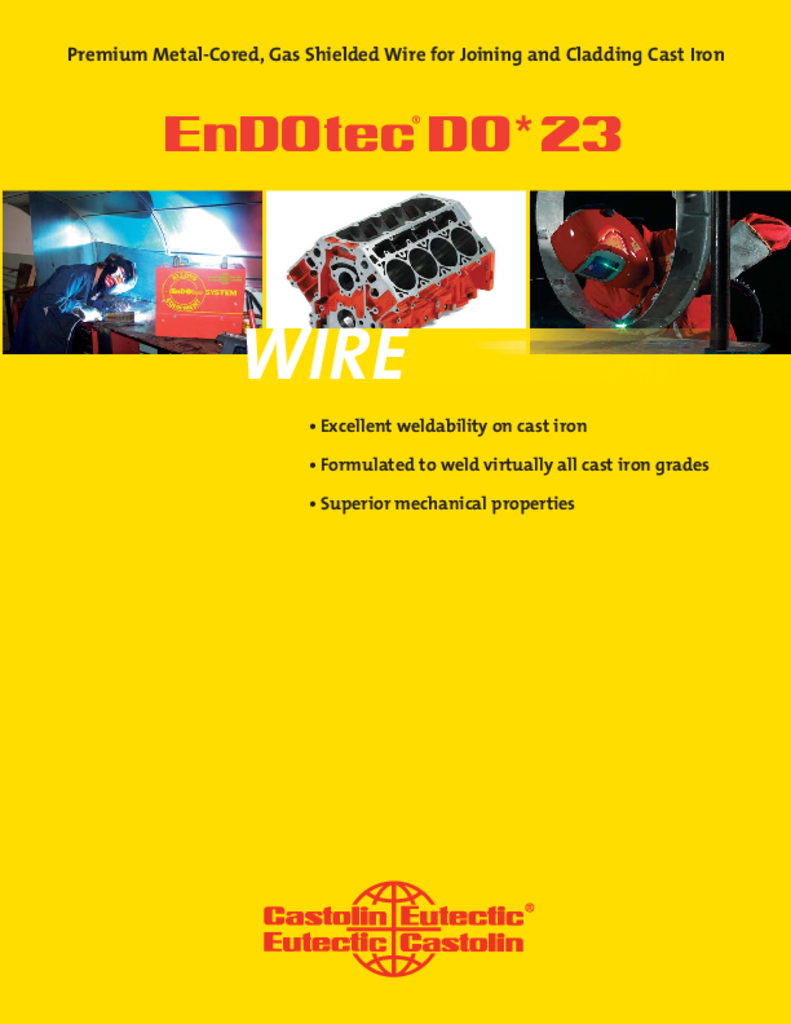 DO*23
Gas-shielded continuous electrode for low-heat-input semi-automatic joining, rebuilding and anti-wear protective coating of cast iron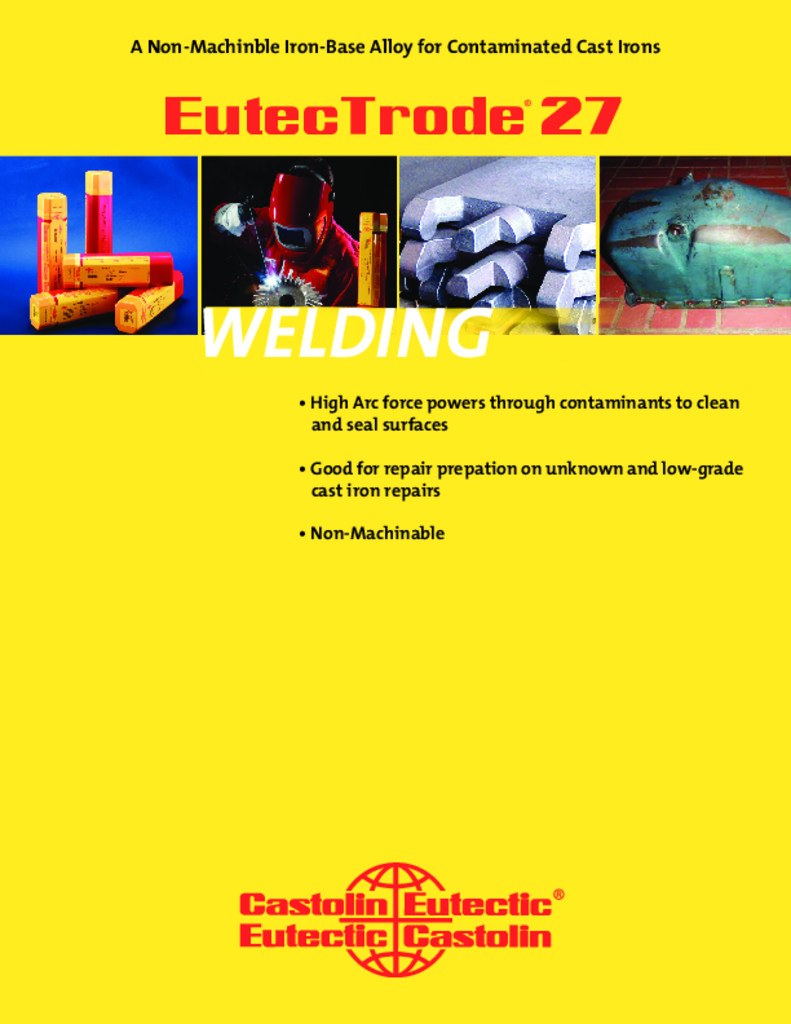 EutecTrode 27
Non-machinable electrode for contaminated and porous cast iron. Use as a buffering layer before using other electrodes.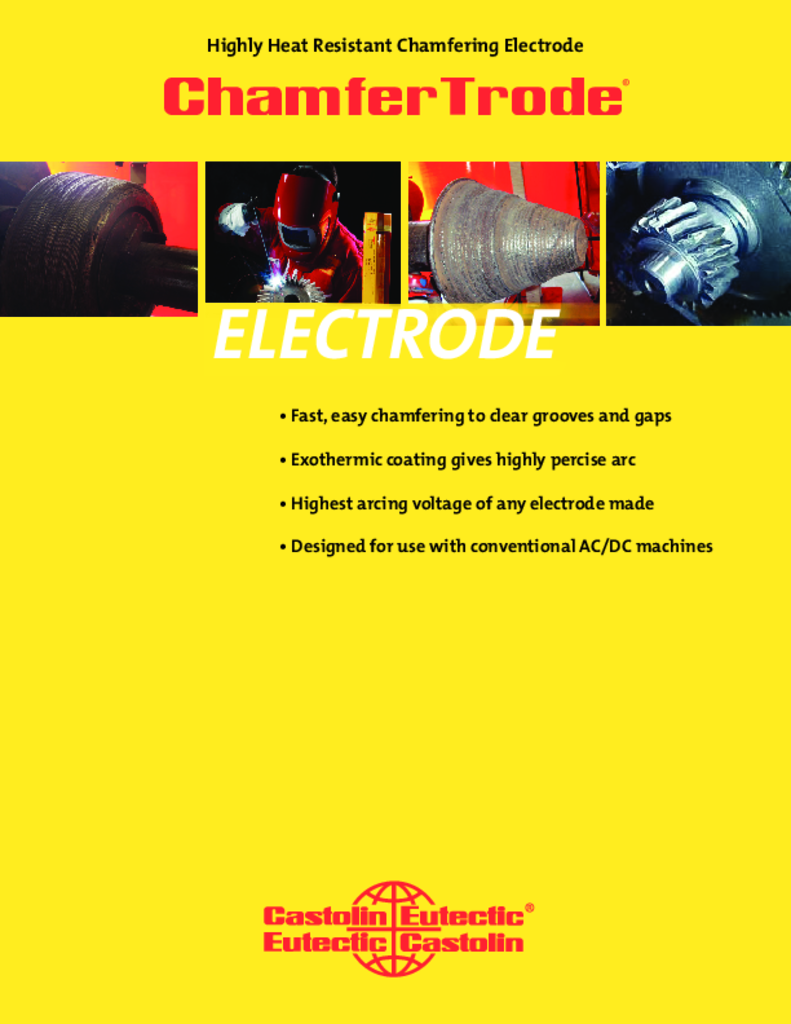 Chamfertrode
Special manual electrodes for chamfering, gouging, and removal of old, worn or cracked metal, plus correction of casting defects