Corporate
April 12, 2023
Castolin Eutectic joins the capital of Castolin Eutectic Italy, a company founded by Gruppo Salteco, thus strengthening a partnership that has lasted for over 70 years
Castolin Eutectic, a leading global provider of wear protection solutions headquartered in Kriftel (Germany), has joined the capital of Castolin Eutectic Italy srl, founded by Gruppo Salteco S.p.A., its exclusive distributor based in Milan. This reinforced partnership will strengthen the presence of the Castolin Eutectic brand in Italy, 4th largest economy in Europe with a strong industrial production. 
Gruppo Salteco, founded in 1948 by Mr. Alessandro Salvetti, is Castolin Eutectic's trusted partner for over 70 years, delivering high-quality welding, brazing, and coating products, as well as Maintenance & Repair services to industrial customers across Italy.  
"Castolin Eutectic's and Castolin Eutectic Italy's shared values and drive to deliver reliability services and premier quality products will lead to a productive mutuality," said Patrick Fetzer, President and CEO of Castolin Eutectic. "Castolin Eutectic Italy has great success in Italy, and we look forward to learn from their expertise as we continue to grow and expand". 
The partnership will bring a series of advantages to both the customers of the parent company and to those of the Italian entity. Castolin Eutectic will benefit from a wider sales force and field service engineers, who have proved very motivated, knowledgeable, and enthusiastic along the years in Italy. 
Italian customers will benefit from Castolin Eutectic's global network of technical advisors and Maintenance & Repair support teams, all backed by the parent company's manufacturing capabilities, as well as extensive research and development programs. Castolin Eutectic's commitment to innovation and sustainability will also help Castolin Eutectic Italy customers to reduce their environmental impact, reach their CO2 emission reduction targets, and improve their operations. 
"Historically, we were already very close to Castolin Eutectic as exclusive distributors, but we are very excited to strengthen our partnership and become part of the global leader in wear protection," said Fabrice Bouzin, CEO of Castolin Eutectic Italy. "This will bring new opportunities for our customers, employees, and agents, and we look forward to working together to deliver even better wear management solutions in the future."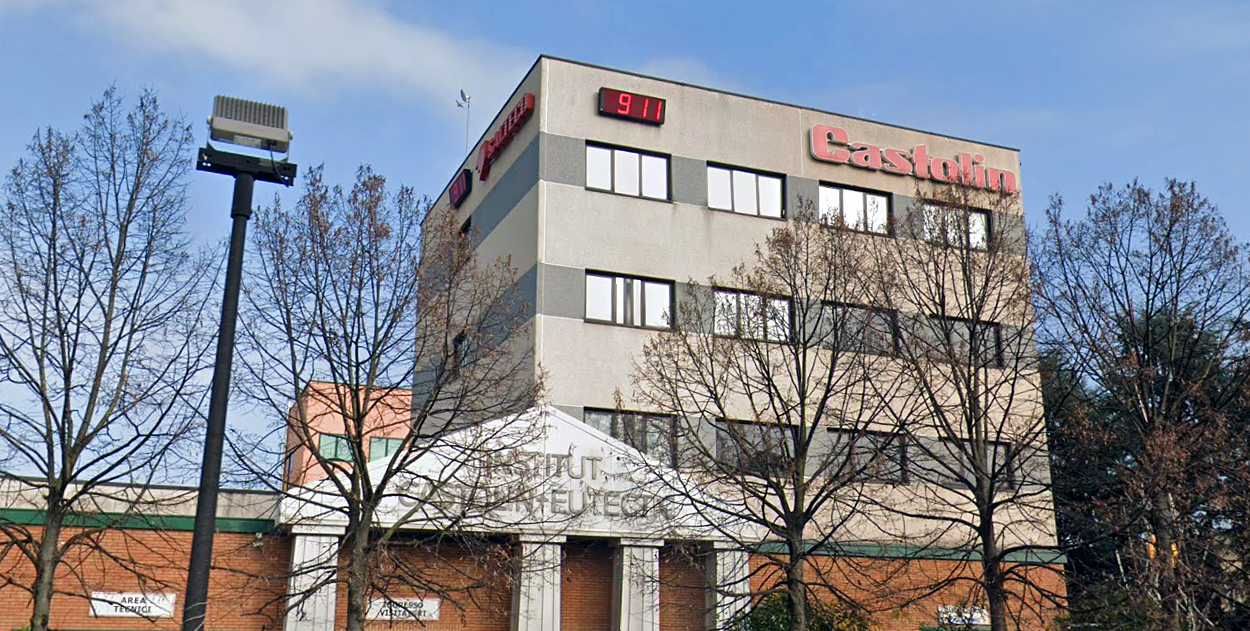 About Castolin Eutectic and Castolin Eutectic Italy: 
Castolin Eutectic is a leading global provider of wear management solutions. The company offers a wide range of products and services, including welding/brazing consumables and equipment, thermal spray, as well as refurbishment solutions for a variety of industries, including mining, cement, recycling, steel, and power generation. Castolin Eutectic is committed to delivering innovative solutions that help customers reduce costs, improve efficiency, and enhance their competitiveness. 
Castolin Eutectic Italy counts 38 employees and 40 sales agents, having its headquarters in Milan. The company is active both in the industrial maintenance arena, serving B2B customers in steel, cement, power generation, and in many other industrial sectors, as well as the niche distribution market, addressing plumbers, HVAC, and agriculture professionals. 
What's new in the Castolin Eutectic world?
Recent Posts