New Product
February 4, 2021
Castolin Eutectic extends its Range of Sustainable Brazing & Cutting Machines
Castolin Eutectic, industrial productivity experts through welding, brazing and coating, has recently announced the launch of its latest range of powerful all-in-one brazing and cutting machines: OHF 4.0, 6.0, 9.0 and 12.0. With between one and four power outlets, output ranges from 4 kW/h to 12 kW/h to meet the needs of all types of on-site brazing, from massive parts in HVAC industry to fine delicate components in jewelry and precious metals work. In addition to its use in brazing and heating in the HVAC industry, automotive, railways, aerospace, electric equipment, jewelry and art, this flame can also be used for cutting without fumes.
The OHF gas generators produce endless clean and high-performance fuel from hydrogen and oxygen. These electrolyzers operate from an abundant and easy to extract and store source: water. The temperatures of the resulting flame are in excess of 2700ºC, which permits brazing in a large number of industry applications without the need to adjust processes and products. The decarbonized flame obtained provides a number of environmental and safety benefits, such as the absence of hazardous UVs and the reduction of the noise emitted by the flame. The range of OHF machines permit working with gas supply rates from 0 to 3200 litres/h, combining productivity, safety, and quality both for people and the environment.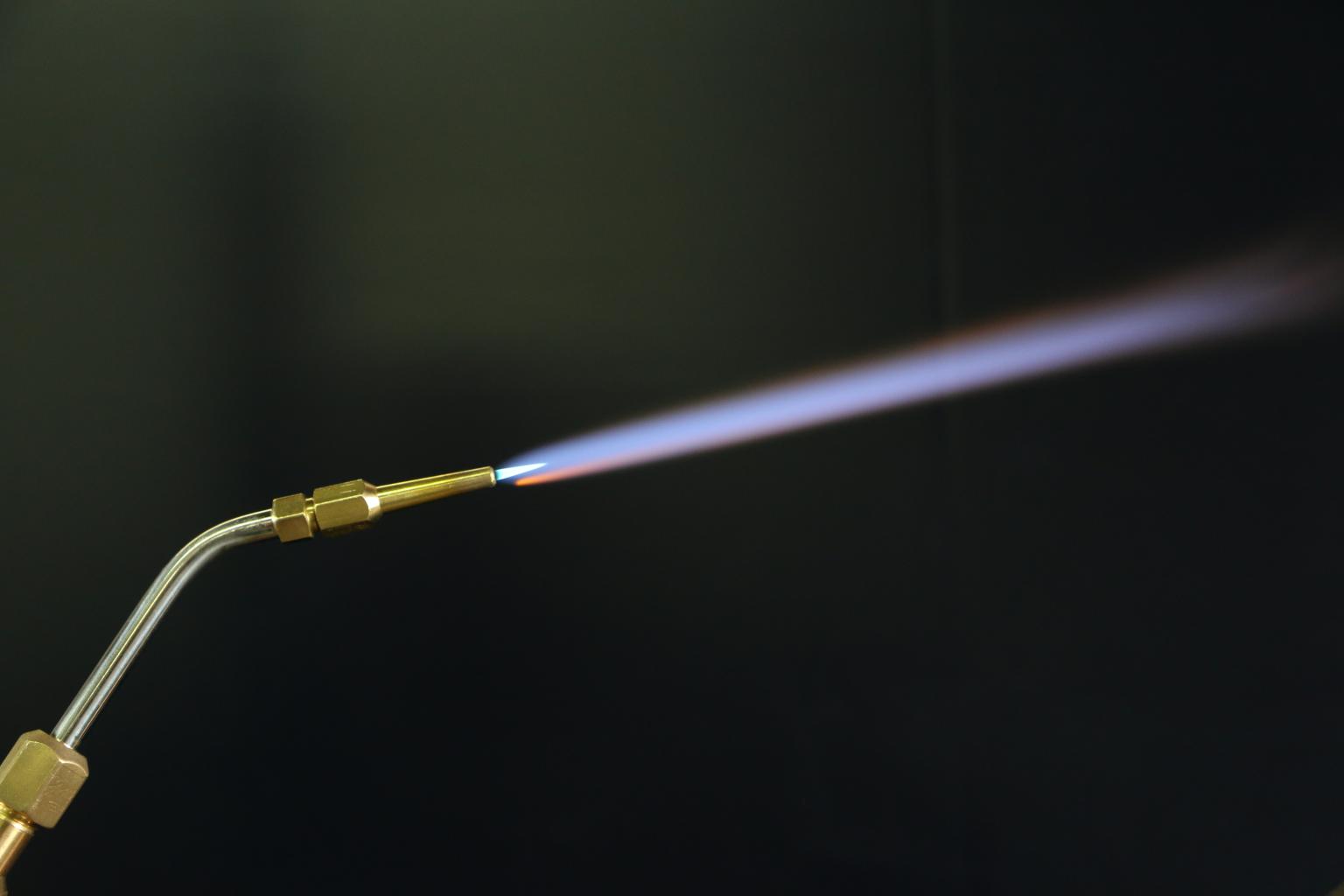 The revolutionary OHF machines offer a range of benefits for brazing professionals, including:
on-demand gas production – no pressurised gas bottle storage or harmful fume extraction necessary

economical –flame generated from water

efficient and fast brazing – lightweight torch and single hose for ease of movement

quiet – reduces health and safety and environmental impact

environmentally friendly – no fossil fuels required to produce a flame

versatility – the machines are mobile and can be used anywhere
Reducing brazing carbon footprint
Using state of the art dyomix® technology, the OHF transforms water into gas to produce a clean, high-temperature hydrogen flame meaning no need for gas bottle purchase or storage. This ground-breaking procedure, which has seen continuous development since 2009, also reduces environmental impact – an essential factor in the carbon footprint of any business today.
Flexibility and mobility are key to the convenience of these mobile brazing units: the wheel-mounted device can be easily transported from one location to another. All it needs is an electrical connection to operate. Safety is also paramount, with each machine benefiting from a flashback arrestor security system, Piezoelectric ignition and an auto-leak test.
Another feature of Castolin's OHF hydrogen brazing devices is their ability to store and record the previous settings when the machine is turned off, saving valuable time. Each unit also monitors production activity for improved output. The machines are easy to operate and Castolin Eutectic offers training to ensure on-premises installation, maintenance and onboarding of users, along with a 24 month warranty.
What's new in the Castolin Eutectic world?
Recent Posts